VIDEO SHOW
New Petunias

From Danziger Spring Trials, new petunias, including; Classic 'Blue Ray'; Cascadias 'Burgundy', 'Simply Red', 'Rim Fantasy' and 'Rim Cherry'.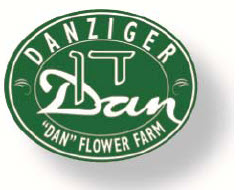 From Danziger 'Dan' Flower Farm
(04/14/2016)

---
OTHER FEATURED CALIFORNIA SPRING TRIALS VIDEOS
2014 Spring Trials: DUMMEN New Oglevee Spring Idols Geraniums
Featuring the new Spring Idols Series: Pink Lovely, Light Salmon, Salmon, Pink Parfait, Red
Spring Trials 2016: Night Sky Petunia
Boldly going where no petunia has gone. A speckled or mottled petunia with a stunning color. Matches Headliner™ in habit and timing; hot days and cool nights cause bloom to turn white; high day and night temperatures cause blooms to turn purple.