VIDEO SHOW
New Petunias

From Danziger Spring Trials, new petunias, including; Classic 'Blue Ray'; Cascadias 'Burgundy', 'Simply Red', 'Rim Fantasy' and 'Rim Cherry'.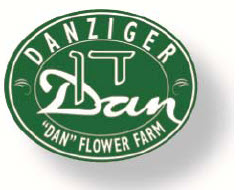 From Danziger 'Dan' Flower Farm
(04/14/2016)

---
OTHER FEATURED CALIFORNIA SPRING TRIALS VIDEOS
2014 Spring Trials: HEM Genetics, Cello Pansy
Beautiful Cello Pansy Series from HEM Genetics.
2014 Spring Trials: GREENFUSE Blanket Petunias
Including: Yellow (new), Rose (improved), Red (new), Double White, Double Rose, Zinfandel, Double Midnight Velvet, Double Chardonnay, Midnight Velvet, Purple (improved). The Power of One Plant!