VIDEO SHOW
New Calibrachoa & Littletunias™

From Danziger Spring Trials, new varieties, including; Calibrachoa Noa 'Raspberry' and Happy 'Pink'; Littletunia 'Red Fire', 'Violet', 'Pink Splash' and 'Bicolor Bliss'.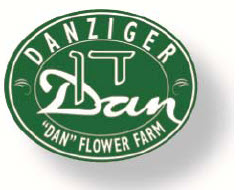 From Danziger 'Dan' Flower Farm
(04/14/2016)

---
OTHER FEATURED CALIFORNIA SPRING TRIALS VIDEOS
Spring Trials 2016: Confettia Garden® Mixes II
From Dummen Orange, RedFox Confetti Garden Combinations, featuring: 'Purple Halo' (new), 'That's Amore' (new), 'Water's Edge' (new), 'Waterloo', 'Glossy Blueberry' (new), 'Ruby Slippers', 'Glossy Twilight' and 'Glossy Strawberry'.
Spring Trials 2016: Vepita™ Verbena
From Kientzler North America, the Vepita Verbena series was on display, featuring: 'White', 'Hot Pink', 'Frosted Pink', 'Fire Red', 'Dark Red', 'Lavender White', 'Pink', 'Purple White', 'Blue Violet', 'Dark Magenta', 'Lavender'.