VIDEO SHOW
New Varieties

From Danziger @ California Spring Trials, new varieties, including; Cresspedia 'Golf Beauty'; Cheers Calendula 'Yellow' and 'Orange'; Scaevola 'Purple Haze'; Genta Diascia 'Giant Coral' and 'Papaya'; Nesia Nemesia 'Banana Swirl'.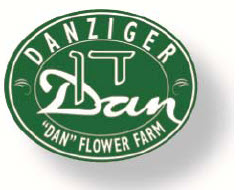 From Danziger 'Dan' Flower Farm
(04/14/2016)

---
OTHER FEATURED CALIFORNIA SPRING TRIALS VIDEOS
2014 Spring Trials: PROVEN WINNERS Dolce® Heuchera 'Brazen Raisin'
Heuchera with excellent foliage with great flowers. Great for mixed containers, all season color; Putting the coral bells back in Coral Bells.
2014 Spring Trials: HORTCOUTURE New Varieties
Pseuderanthemum Blue Steel, Salvia Mannequin Blue Mountain, Lobelia Nautica Flow Blue, Bacopa Tie Dye White, Asclepias Monarch Mayhem