VIDEO SHOW
New Varieties

From Danziger @ California Spring Trials, new varieties, including; Cresspedia 'Golf Beauty'; Cheers Calendula 'Yellow' and 'Orange'; Scaevola 'Purple Haze'; Genta Diascia 'Giant Coral' and 'Papaya'; Nesia Nemesia 'Banana Swirl'.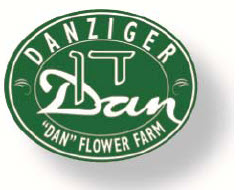 From Danziger 'Dan' Flower Farm
(04/14/2016)

---
OTHER FEATURED CALIFORNIA SPRING TRIALS VIDEOS
Vegetative Mixes
New Vegetative Mixes from Syngenta @ Spring Trials 2015 include Mix1: Geranium Calliope 'Crison Flame', Verbena Lanai 'White', 'Premium Candycane'm, 'Red'; Mix 2: Geranium Calliope 'Crimsom Flame', Verbena Lanai 'Blue Eyes' (new), Verbena Magelena 'White'; Two Zonal Geraniums American 'Rose Mega Splash' and 'Cherry Rose'; Two Zonal Geraniums American 'White Splash' and 'Coral
Spring Trials 2016: ColorRush™ Petunia
From Ball Horticultural, a new series of Petunia from Ball FloraPlant featuring: Pink Star, Pink and Blue. A new series with excellent branching, mounded habit and vigorous, prolific blooming.