VIDEO SHOW
New Varieties

From Danziger @ California Spring Trials, new varieties, including; Cresspedia 'Golf Beauty'; Cheers Calendula 'Yellow' and 'Orange'; Scaevola 'Purple Haze'; Genta Diascia 'Giant Coral' and 'Papaya'; Nesia Nemesia 'Banana Swirl'.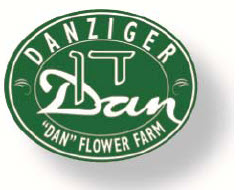 From Danziger 'Dan' Flower Farm
(04/14/2016)

---
OTHER FEATURED CALIFORNIA SPRING TRIALS VIDEOS
Spring Trials 2016: Cottage™ Bracteantha
From WestFlowers Spring Trials, Cottage Bracteantha featuring: 'Yellow', 'Rose', 'Bronze', 'Lemon', 'White', 'Pink' and 'Autumn Mix'.
Spring Trials 2016: Ping Pong™ Gomphrena
From Sakata Seed Spring Trials, a new Ping Pong series of seed Gomphrena, featuring: 'White', 'Lavender' and 'Purple'.