VIDEO SHOW
Amore™ Petunias

From Danziger Spring Trials, new Amore Petunias, showing: Amore 'Fiesta', 'Mio', 'Joy', 'Queen of Hearts'. Striped, beautiful, mounding, vigorous.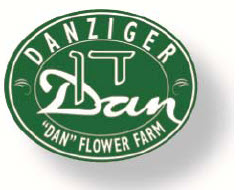 From Danziger 'Dan' Flower Farm
(04/14/2016)

---
OTHER FEATURED CALIFORNIA SPRING TRIALS VIDEOS
2014 Spring Trials: SAKATA New ColorMax Viola I
Super large flowers, great garden performance; good for pots, packs, baskets, mixed containers. Shown in Mix, Clear Yellow, Lemon Splash, Popcorn, Clear Orange, Rose with Blotch, Purple, Yellow Jump Up, Icy Blue, Berry Pie, Purple Glow
Cohen Propagation Nurseries
Cohen Propagation Nurseries is a global leader in unrooted cuttings for bedding and basket plants.