VIDEO SHOW
Amore™ Petunias

From Danziger Spring Trials, new Amore Petunias, showing: Amore 'Fiesta', 'Mio', 'Joy', 'Queen of Hearts'. Striped, beautiful, mounding, vigorous.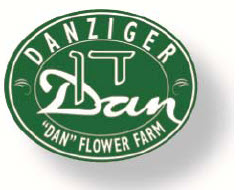 From Danziger 'Dan' Flower Farm
(04/14/2016)

---
OTHER FEATURED CALIFORNIA SPRING TRIALS VIDEOS
2014 Spring Trials: SAKATA Festival & Simplified Festival Gerbera
Offering Big Bold Flowers Consumers Want. Ten Colors; Florist Quality Blooms; Festival Simplified is a Subset: Neon Rose with Eye, Scarlet with Eye; Simplifed Cherry with Eye, Pink Shades with Eye, Orange with Eye, Rose, Yellow (semi-double), Apricot with Eye
Spring Trials 2016: Bella™ Fuschia hybrid
As seen @ Beekenkamp during California Spring Trials, featuring: 'Vera', 'Nora', 'Evita' and 'Mariska'.