VIDEO SHOW
Amore™ Petunias

From Danziger Spring Trials, new Amore Petunias, showing: Amore 'Fiesta', 'Mio', 'Joy', 'Queen of Hearts'. Striped, beautiful, mounding, vigorous.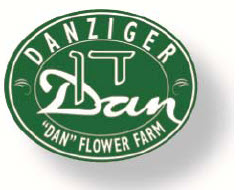 From Danziger 'Dan' Flower Farm
(04/14/2016)

---
OTHER FEATURED CALIFORNIA SPRING TRIALS VIDEOS
Spring Trials 2016: New Selecta Varieties
Calibrachoa MiniFamous Double 'Pink 17', MiniFamous Compact 'Saffran 17', Verbena Lascar 'Dark Blue' and 'Magenta', Sanvitalia Savo 'Compact Yellow', Bee Balm Verbena 'Lavender' and 'Pink, ColorPower New Guinea Impatiens 'Salmon with Eye', 'Dark Red', Begonia Mistral 'Pink'.
Spring Trials 2016: Begonia boliviensis
As seen @ Beekenkamp during Spring Trials, featuring: Waterfalls 'Angel Soft Orange', Beauvilla 'Red', Beauvilla 'White', Waterfalls 'Encanto Orange', Waterfalls 'Encanto Red'