VIDEO SHOW
Colibri™ Calibrachoa

From Danziger Spring Trials, new Colibri™ Calibrachoa featuring compact yet vigorous growth with incredible colors, showing: 'Cherry Lace', 'Purple Lace', 'Fuchsia' and 'Orange'.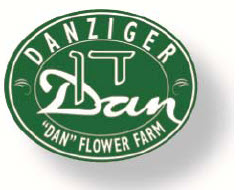 From Danziger 'Dan' Flower Farm
(04/14/2016)

---
OTHER FEATURED CALIFORNIA SPRING TRIALS VIDEOS
Unique Calibrachoa
From Kientzler @ Spring Trials 2015: Unique Calibrachoa featuring 'Golden Yellow', 'Hot Pink', 'Lilac', 'White', ;'Dark Pink', 'Lavender', 'Light Red', 'Plum', 'Lilac', 'Pink'.
Spring Trials 2016: Everlast™ Pelargonium
From Takii Seed Spring Trials, an Experimental Pelargonium F1 in the Everlast series, featuring: 'Red', 'Appleblossom', 'Orange', 'Salmon' and "White'.