VIDEO SHOW
Harmony™ & SunHarmony™ New Guinea Impatiens

From Danziger Spring Trials, new Harmony and SunHarmony New Guinea Impatiens, featuring compact, dense growth habits with large flowers, showing: Harmony 'Strawberry Cream', 'Pitaya Cream', 'Bubblegum', 'Salmon Fringe'; and SunHarmony 'Red' and 'Vivid Pink'.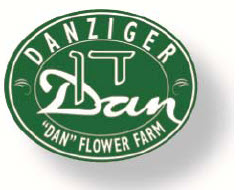 From Danziger 'Dan' Flower Farm
(04/14/2016)

---
OTHER FEATURED CALIFORNIA SPRING TRIALS VIDEOS
New Varieties VI
New varieties @ Danziger "Dan" Flower Farm, Spring Trials 2015, include: Calibrachoa Noa 'Violet Glint', 'Sunlight', & 'Princess'; Lobularia 'Raspberry Stream', Verbena Vanessa 'Deep Pink' and 'Coy'; Petunia Littletunia 'Pink Frills', 'Pink Halo Ray'
Spring Trials 2016: ColorRush™ Petunia
From Ball Horticultural, a new series of Petunia from Ball FloraPlant featuring: Pink Star, Pink and Blue. A new series with excellent branching, mounded habit and vigorous, prolific blooming.