VIDEO SHOW
Harmony™ & SunHarmony™ New Guinea Impatiens

From Danziger Spring Trials, new Harmony and SunHarmony New Guinea Impatiens, featuring compact, dense growth habits with large flowers, showing: Harmony 'Strawberry Cream', 'Pitaya Cream', 'Bubblegum', 'Salmon Fringe'; and SunHarmony 'Red' and 'Vivid Pink'.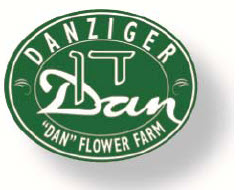 From Danziger 'Dan' Flower Farm
(04/14/2016)

---
OTHER FEATURED CALIFORNIA SPRING TRIALS VIDEOS
2014 Spring Trials: Syngenta Friller & Rainer Cyclamen
From Goldsmith Seeds: Friller Purple, Wine, White, Salmon & Scarlet. Rainer Pink, Purple, White, Sierra Synchro White, Snowridge, Sierra Synchro Scarlet
Allan Armitage is Big on BIG Begonias
"Large leaves, large flowers, clean leaves, clean flowers; lack of disease, BIG, lovely and health plant." Hear more about this great specimen from Allan Armitage.