VIDEO SHOW
Mambo™ Petunia

From HEM Genetics Spring Trials, new and existing Mambo Petunias showing: Mambo GP 'Rose Morn', 'Salmon', 'Mid Blue', 'Plum Orchid Vein'; and existing colors: 'White', 'Pink', 'Deep Purple', 'Red', the whole spectrum....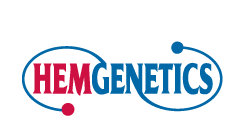 From Hem Genetics BV
(04/14/2016)

---
OTHER FEATURED CALIFORNIA SPRING TRIALS VIDEOS
2014 Spring Trials: Floranova BossaNova Seed Begonia boliviensis
A New Seed Begonia boliviensis BossaNova White, Red, Mix, Rose
Spring Trials 2016: Confetti Garden® Mixes
From Dummen Orange, a RedFox Confetti Garden Mix Display, highlighting the simplicity of the mix. These are Annuals that like full sun to shade, height: 14 – 24 inches, garden spacing: 12- 24 inches. Great for containers, hanging baskets, gardens beds, window boxes. Mix and match to your desire.