VIDEO SHOW
Mambo™ Petunia

From HEM Genetics Spring Trials, new and existing Mambo Petunias showing: Mambo GP 'Rose Morn', 'Salmon', 'Mid Blue', 'Plum Orchid Vein'; and existing colors: 'White', 'Pink', 'Deep Purple', 'Red', the whole spectrum....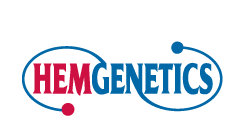 From Hem Genetics BV
(04/14/2016)

---
OTHER FEATURED CALIFORNIA SPRING TRIALS VIDEOS
2014 Spring Trials: Floranova New Tomato Rapunzel
A beautiful tomato specimen with extremely prolific fruit in a flowing, long cascade of color. Aptly named 'Rapunzel'
2014 Spring Trials: GREENFUSE Blanket Petunias
Including: Yellow (new), Rose (improved), Red (new), Double White, Double Rose, Zinfandel, Double Midnight Velvet, Double Chardonnay, Midnight Velvet, Purple (improved). The Power of One Plant!