VIDEO SHOW
Happy™ & Happy Magic™ Petunias

From COHEN Nurseries Spring Trials, Happy and Happy Magic Petunias, featuring: Happy 'Pink Rose Vein', 'Yellow Orange Stripes'; Happy Magic 'Giant Dijon', 'Giant Velvet Yellow', 'Crimissimo Improved'; Happy 'Marble Yellow and 'Fine Red'.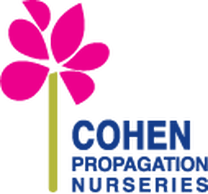 From Cohen Propagation Nurseries
(04/14/2016)

---
OTHER FEATURED CALIFORNIA SPRING TRIALS VIDEOS
2014 Spring Trials: COHEN New Fuchsia, Calibrachoa Varieties
Fuchsia Thumbellina; Calibrachoa Early Bird Dark Blue Yellow, Red, White, Purple, Light Blue
Spring Trials 2016: Potunia™ Petunias that POP.
From Dummen Orange, RedFox Potunia Petunias are annuals that like 6-8 hours of sun a day, featuring Potunias: 10-12"; Potunia Plus: 12-14" and Picollo: 10-12" shown in a full compliment of colors. Great for containers, beds, gardens, baskets or other settings.