VIDEO SHOW
Happy™ & Happy Magic™ Petunias

From COHEN Nurseries Spring Trials, Happy and Happy Magic Petunias, featuring: Happy 'Pink Rose Vein', 'Yellow Orange Stripes'; Happy Magic 'Giant Dijon', 'Giant Velvet Yellow', 'Crimissimo Improved'; Happy 'Marble Yellow and 'Fine Red'.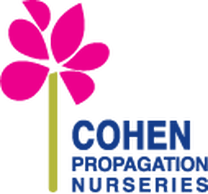 From Cohen Propagation Nurseries
(04/14/2016)

---
OTHER FEATURED CALIFORNIA SPRING TRIALS VIDEOS
Spring Trials 2016: Majorette™ Gerbera
As seen @ Sakata during Spring Trials, the new Majorette series of Gerbera, featuring a most uniform series, offered in slick-coated seeds for streamlined sowing and singulation, great for quarts or larger containers with multiple plants. Showing 'Bright White with Dark Eye', 'Sunset Orange', 'Rose', 'Blazing Eye', 'Orange with Dark Eye', 'Yellow with Dark Eye' and 'Red with Dark Eye'.
Coleus II, 2015
From TerraNova Nurseries @ Spring Trials 2015: Several new Coleus featuring Wildfire 'Blaze', 'Peridot', Wildfire 'Ignition', Hipster 'Luca', Color Clouds 'Valentine', 'Cuckoo', 'Marrakesh', 'Cool Vibes Mello', Flying Carpet 'Thriller', 'Electric Slide'