VIDEO SHOW
Happy™ & Happy Magic™ Petunias

From COHEN Nurseries Spring Trials, Happy and Happy Magic Petunias, featuring: Happy 'Pink Rose Vein', 'Yellow Orange Stripes'; Happy Magic 'Giant Dijon', 'Giant Velvet Yellow', 'Crimissimo Improved'; Happy 'Marble Yellow and 'Fine Red'.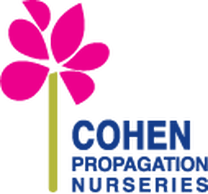 From Cohen Propagation Nurseries
(04/14/2016)

---
OTHER FEATURED CALIFORNIA SPRING TRIALS VIDEOS
2014 Spring Trials: SAKATA Calipetite Calibrachoa
Mini Calibrachoa in Mid Blue, White, Pink, Yellow, Red. Mini Plants with Mighty Impact. Strong, durable plants needing no PGR nor special lighting.
2014 Spring Trials: New Calibrachoa, Petunia, Cosmos
Caloha Double Marble Rose, Double Burgundy, Double Terra Cotta; Petunia; Cosmos New Choco