VIDEO SHOW
Sweetness™ & Awesome™ Lobularia

From COHEN Nurseries @ California Spring Trials, new Sweetness and Awesome Lobularia, featuring Sweetness 'Dark Purple', 'Yellow', 'White Improved' and Awesome 'Lilac'. All have dense flowers, mounding habit and a slight fragrance.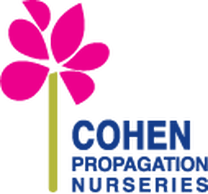 From Cohen Propagation Nurseries
(04/14/2016)

---
OTHER FEATURED CALIFORNIA SPRING TRIALS VIDEOS
2014 Spring Trials: SAKATA Seed Begonias
Dark Leaf Senator Rose, White, Scarlet; excellent uniformity; reliable substitute for shade impatiens. Green Leaf is the Ambassador Series.
SeedSation Seed Mixes III, 2015
New SeedSations Seed Combinations from Syngenta @ Spring Trials 2015 include: Freedom Rings Mix: Petunia Picobella 'Cascade Sky Blue', 'Cascade Red', Plush 'Red'; Easter Bowl Mix: Petunias Picobella 'Cascade Pink Glow', 'Cascade White', Plush 'Rose'; Spring Showers Mix: Petunia Picobella Cascade 'Purple', 'Cascade White' and 'Plush Blue'; The Bluebird Mix is Petunia Picobella Cascade 'White', Ramblin' 'New Blue', Verbena Tuscany 'Pink Picotee'; Shoreline Mix: Petunia Picobella 'Cascade Sky Blue', Petunia Plush 'Deep Purple', Verbena Tuscany 'White'