On the Road with CaliforniaSpringTrials.org
On the Road with CaliforniaSpringTrials.org
On the Road with CaliforniaSpringTrials.org
On the Road with CaliforniaSpringTrials.org
On the Road with CaliforniaSpringTrials.org
On the Road with CaliforniaSpringTrials.org
On the Road with CaliforniaSpringTrials.org
On the Road with CaliforniaSpringTrials.org
On the Road with CaliforniaSpringTrials.org
VIDEO SHOW
Sweetness™ & Awesome™ Lobularia

From COHEN Nurseries @ California Spring Trials, new Sweetness and Awesome Lobularia, featuring Sweetness 'Dark Purple', 'Yellow', 'White Improved' and Awesome 'Lilac'. All have dense flowers, mounding habit and a slight fragrance.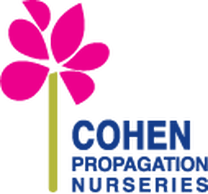 From Cohen Propagation Nurseries
(04/14/2016)

---
OTHER FEATURED CALIFORNIA SPRING TRIALS VIDEOS
2014 Spring Trials: Thompson & Morgan New Varieties
Lots of great seed specimens to consider from T&M!
2014 Spring Trials: BALL Kieft Seed Lobelia II
New Lobelia F1 Starship Scarlet and Vulcan Red. First-year blooming perennial, striking colors, 2 feet tall, floriferous.