VIDEO SHOW
Sweetness™ & Awesome™ Lobularia

From COHEN Nurseries @ California Spring Trials, new Sweetness and Awesome Lobularia, featuring Sweetness 'Dark Purple', 'Yellow', 'White Improved' and Awesome 'Lilac'. All have dense flowers, mounding habit and a slight fragrance.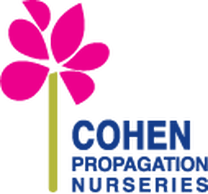 From Cohen Propagation Nurseries
(04/14/2016)

---
OTHER FEATURED CALIFORNIA SPRING TRIALS VIDEOS
Sweet Osteospermum
The Sweet series is a more compact and very early osteo suitable for smaller pots and 306-packs.Because of their compactness, they require little PGR and are ideal for high density production....
2014 Spring Trials: Floranova New Hibiscus, Petunia, Portulaca
Honeymoon Hibiscus Deep Red, White with Eye, Light Rose; Espresso Frappe Petunia (frilled) Ruby, Rose; Sundayz Portulaca (upright) Orange, Yellow; LazyDayz Portulaca (spreading) Orange, Yellow, White, Fuchsia