VIDEO SHOW
Sweetness™ & Awesome™ Lobularia

From COHEN Nurseries @ California Spring Trials, new Sweetness and Awesome Lobularia, featuring Sweetness 'Dark Purple', 'Yellow', 'White Improved' and Awesome 'Lilac'. All have dense flowers, mounding habit and a slight fragrance.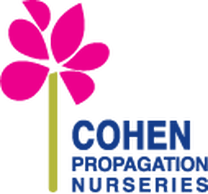 From Cohen Propagation Nurseries
(04/14/2016)

---
OTHER FEATURED CALIFORNIA SPRING TRIALS VIDEOS
Coleus II, 2015
From TerraNova Nurseries @ Spring Trials 2015: Several new Coleus featuring Wildfire 'Blaze', 'Peridot', Wildfire 'Ignition', Hipster 'Luca', Color Clouds 'Valentine', 'Cuckoo', 'Marrakesh', 'Cool Vibes Mello', Flying Carpet 'Thriller', 'Electric Slide'
Ecke Ranch Spring Trials -- 2011
Have a walk around The Ranch's presentations from Spring Trials 2011. The mystical music of this video add to the truly "Southern California" flair of this video. Enjoy!