VIDEO SHOW
New Varieties

From COHEN Nurseries Spring Trials, new varieties, including: Bee Bidens 'Giant Yellow'; Sweetness Lobularia 'Yellow' and Lobularia 'Awesome Lilac'; Argyranthemum 'Glory Pink' and 'Glory White'; Fruit Salad Anthirrhinum 'Carambola' and 'Scarlet'.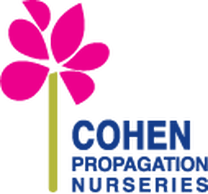 From Cohen Propagation Nurseries
(04/14/2016)

---
OTHER FEATURED CALIFORNIA SPRING TRIALS VIDEOS
Spring Trials 2016: Cabaret® Calibrachoa from Ball FloraPlant, 2016
Cabaret 'Light Pink', 'Purple', 'Bright Red', 'White', 'Pink Star' (new), 'Deep Yellow', 'Rose', 'Scarlet Improved' (new), 'Lemon Yellow' (new), 'Mango Tango', 'Deep Blue', 'Sky Blue' (new).
Spring Trials 2016: Hells™ Petunia
From WestFlowers Spring Trials, Hells Petunias, featuring: 'Fruit Punch', 'Glow', 'Flaming Rose' and 'Fury Mix'.