VIDEO SHOW
New Varieties

From COHEN Nurseries Spring Trials, new varieties, including: Bee Bidens 'Giant Yellow'; Sweetness Lobularia 'Yellow' and Lobularia 'Awesome Lilac'; Argyranthemum 'Glory Pink' and 'Glory White'; Fruit Salad Anthirrhinum 'Carambola' and 'Scarlet'.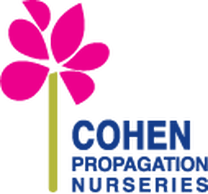 From Cohen Propagation Nurseries
(04/14/2016)

---
OTHER FEATURED CALIFORNIA SPRING TRIALS VIDEOS
New Herb Varieties
From Hishtil Nurseries, Organic Herbs @ Spring Trials 2015: including Thyme upright 'Fostenoi'; Oregano 'Hot & Spicy'; Rosemary 'Speedy'; Mint 'Chocolate'; Mentha spicata 'Moroccan'; Salvia 'Grower's Friend'; Rosemary 'Barbeque'.
Spring Trials 2016: Wheels of Wonder™ Delosperma
From Dummen Orange,a new series of Delosperma called Wheels of Wonder, featuring four new varieties: 'White Wonder', 'Golden Wonder', 'Violet Wonder' and 'Orange Wonder'.