VIDEO SHOW
New Euphoriba and Secrets™ Bacopa

From COHEN Nurseries Spring Trials, a new Golan Euphorbia 'Compact White' and four new Secrets Bacopa showing: 'Extra Large Dark Pink', 'Extra Large White Improved', 'Bombay Blue Sky' and Bomba Flush White'.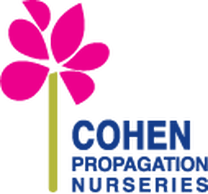 From Cohen Propagation Nurseries
(04/14/2016)

---
OTHER FEATURED CALIFORNIA SPRING TRIALS VIDEOS
Campfire™ 'Fireburst'
From Proven Winners @ Spring Trials 2015: First of many new varieties from a new breeder; will develop into a line over two years. Ideally grown in a gallon pot or basket.
2014 Spring Trials: PROVEN WINNERS Ornamental Grass Sky Rocket
Sport of Fireworks. Bigger, tall than Fireworks. Fast Grower. Annual. Zones 9 – 11