VIDEO SHOW
Armor™ Celosia II

From Takii Seed Spring Trials, brain-like Celosia delicious for Zombies and Halloween, showing: 'Yellow', 'Red', 'Orange' and 'Purple'.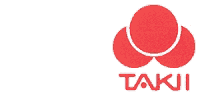 From American Takii
(04/14/2016)

---
OTHER FEATURED CALIFORNIA SPRING TRIALS VIDEOS
Coleus I, 2015
From TerraNova Nurseries @ Spring Trials 2015: Several new Coleus featuring Wildfire 'Peridot', Wildfire 'Ignition', Hipster 'Luca', Color Clouds 'Valentine', 'Cuckoo', 'Marrakesh', 'Cool Vibes', Flying Carpet 'Thriller', 'Electric Slide'.
PanAmerican Seed Valiant Vinca
As seen @ Ball Horticultural Spring Trials, 2015.