VIDEO SHOW
Armor™ Celosia II

From Takii Seed Spring Trials, brain-like Celosia delicious for Zombies and Halloween, showing: 'Yellow', 'Red', 'Orange' and 'Purple'.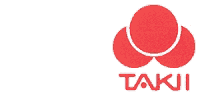 From American Takii
(04/14/2016)

---
OTHER FEATURED CALIFORNIA SPRING TRIALS VIDEOS
2014 Spring Trials: BALL Ingenuity Seed Canna
New from Ball Ingenuity Shown in Rose, Scarlet, Kanova Yellow; Experimental Dark Foliage with Red Flower
2014 Spring Trials: SAKATA Seed Begonias
Dark Leaf Senator Rose, White, Scarlet; excellent uniformity; reliable substitute for shade impatiens. Green Leaf is the Ambassador Series.