VIDEO SHOW
Armor™ Celosia

From Takii Seed Spring Trials, brain-like Celosia delicious for Zombies and Halloween, showing: 'Yellow', 'Red', 'Orange' and 'Purple'.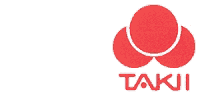 From American Takii
(04/14/2016)

---
OTHER FEATURED CALIFORNIA SPRING TRIALS VIDEOS
Selecta's Lascar Verbena
Several new and existing verbena in the Lascar Sereies shown at Ball's 2015 Spring Trials.
Spring Trials 2016: Vepita™ Verbena
From Kientzler North America, the Vepita Verbena series was on display, featuring: 'White', 'Hot Pink', 'Frosted Pink', 'Fire Red', 'Dark Red', 'Lavender White', 'Pink', 'Purple White', 'Blue Violet', 'Dark Magenta', 'Lavender'.