On the Road with CaliforniaSpringTrials.org
On the Road with CaliforniaSpringTrials.org
On the Road with CaliforniaSpringTrials.org
On the Road with CaliforniaSpringTrials.org
On the Road with CaliforniaSpringTrials.org
On the Road with CaliforniaSpringTrials.org
On the Road with CaliforniaSpringTrials.org
On the Road with CaliforniaSpringTrials.org
On the Road with CaliforniaSpringTrials.org
VIDEO SHOW
Armor™ Celosia

From Takii Seed Spring Trials, brain-like Celosia delicious for Zombies and Halloween, showing: 'Yellow', 'Red', 'Orange' and 'Purple'.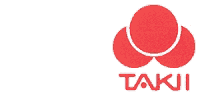 From American Takii
(04/14/2016)

---
OTHER FEATURED CALIFORNIA SPRING TRIALS VIDEOS
2014 Spring Trials: BALL Selecta Bounce Impatiens
New interspecific impatiens, good for landscape, no powdery mildew, drought responsive. Shown in Lilac, Cherry, Violet, White, Pink Flame.
2014 Spring Trials: GOLDEN STATE BULB Caribbean Jewels Sapphire Blue
Stunning, vibrant blue colors; hardy, durable; great for inside, landscape, containers.