VIDEO SHOW
Summer Jewel™ Salvia

From Takii Seed Spring Trials, existing and a new Summer Jewel Salvia featuring fast flowering, compact habit, excellent branching, attracts pollinators and all varieties are AAS Winners, showing: 'Pink', 'White', 'Red' and 'Lavender' (new).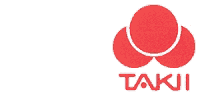 From American Takii
(04/14/2016)

---
OTHER FEATURED CALIFORNIA SPRING TRIALS VIDEOS
2014 Spring Trials: Westflowers New Bacopa (sutera hybrid)
New Epic Bacopa in White, Mix and Blue, offering stunning colors and a nice fragrance.
Spring Trials 2016: Hells™ Petunia
From WestFlowers Spring Trials, Hells Petunias, featuring: 'Fruit Punch', 'Glow', 'Flaming Rose' and 'Fury Mix'.