VIDEO SHOW
Summer Jewel™ Salvia

From Takii Seed Spring Trials, existing and a new Summer Jewel Salvia featuring fast flowering, compact habit, excellent branching, attracts pollinators and all varieties are AAS Winners, showing: 'Pink', 'White', 'Red' and 'Lavender' (new).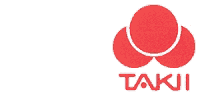 From American Takii
(04/14/2016)

---
OTHER FEATURED CALIFORNIA SPRING TRIALS VIDEOS
2014 Spring Trials: DUMMEN RedFox Survivor & Savannah Geranium Series
Pink Batik (new) Indigo Sky (new), Baby Face (new); Coral, Pink, Survivor Scarlet (new); Savannah Red (top hit), Lavender Splash, Oh So Orange; Garden Party Savannah Merlot Sizzle, Pink MegaSplash
2014 Spring Trials: BALL Kieft Seed Lobelia II
New Lobelia F1 Starship Scarlet and Vulcan Red. First-year blooming perennial, striking colors, 2 feet tall, floriferous.