VIDEO SHOW
Cadence™ Dianthus

A new series of Dianthus from GreenFuse Botanicals, as seen @ Spring Trials 2016, featuring 'Cherry Red', 'Salmon', 'Raspberry', 'Peach'. Excellent for Spring to Summer Containers, and then plant them in the garden as a seasonal perennial.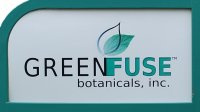 From GreenFuse Botanicals
(04/14/2016)

---
OTHER FEATURED CALIFORNIA SPRING TRIALS VIDEOS
Sunpatiens® Impatiens 2015
From Sakata Seed @ Spring Trials 2015: New Sunpatiens® Impatiens 'Compact Neon Pink', 'Spreading Lavender', 'Spreading Tropical Orange', 'Spreading Clear Orange', 'Compact Pink Coral'.
2014 Spring Trials: Danziger New Petunias, Calibrachoa and Bacopa
Calibrachoa Noa Violet & Snow, Bacopa Scopia Double Indigo, Petunia Cascadias Autmn Mystery, Baroque Pink Ray & Salmon Ray