VIDEO SHOW
Cadence™ Dianthus

A new series of Dianthus from GreenFuse Botanicals, as seen @ Spring Trials 2016, featuring 'Cherry Red', 'Salmon', 'Raspberry', 'Peach'. Excellent for Spring to Summer Containers, and then plant them in the garden as a seasonal perennial.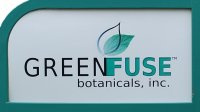 From GreenFuse Botanicals
(04/14/2016)

---
OTHER FEATURED CALIFORNIA SPRING TRIALS VIDEOS
Sundome Portulaca 2015
From Sakata Seed @ Spring Trials 2015: Five new colors in the vegetative Portulaca Sundome series: 'Red', 'Yellow', 'Rose', 'Pink' and 'White'.
2014 Spring Trials: EuroAmerican Propagators Savvy Succulents
Featuring a full line of single- and mixed-tray succulents; especially in demand for water-restrictive locales. And they are all brilliant specimens in their own right!