VIDEO SHOW
Cadence™ Dianthus

A new series of Dianthus from GreenFuse Botanicals, as seen @ Spring Trials 2016, featuring 'Cherry Red', 'Salmon', 'Raspberry', 'Peach'. Excellent for Spring to Summer Containers, and then plant them in the garden as a seasonal perennial.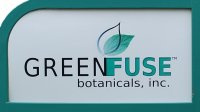 From GreenFuse Botanicals
(04/14/2016)

---
OTHER FEATURED CALIFORNIA SPRING TRIALS VIDEOS
Calibrachoa Calohoa
From Dümmen Orange @ Spring Trials 2015: Calibrachoa Hula 'Appleblossom', Volcano 'Sunrise', 'Red Cartwheel', Volcano 'Sunset 2016', Aloha 'Canary Yellow 2016'.
New Strawberries (Fragaria) from ABZ Seed, 2015
Two new strawberry introductions @ Spring Trials 2015 from ABZ Seeds: 'Montana White', featuring large white flowers, with a medium compact growth habit; and 'Ruby Anne', the only red-flowering strawberry plant available.