VIDEO SHOW
Summer Jewel™ Salvia

From Takii Seed Spring Trials, existing and a new Summer Jewel Salvia featuring fast flowering, compact habit, excellent branching, attracts pollinators and all varieties are AAS Winners, showing: 'Pink', 'White', 'Red' and 'Lavender' (new).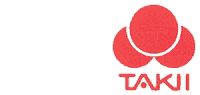 From American Takii
(04/14/2016)

---
OTHER FEATURED CALIFORNIA SPRING TRIALS VIDEOS
SeedSation Seed Mixes III, 2015
New SeedSations Seed Combinations from Syngenta @ Spring Trials 2015 include: Freedom Rings Mix: Petunia Picobella 'Cascade Sky Blue', 'Cascade Red', Plush 'Red'; Easter Bowl Mix: Petunias Picobella 'Cascade Pink Glow', 'Cascade White', Plush 'Rose'; Spring Showers Mix: Petunia Picobella Cascade 'Purple', 'Cascade White' and 'Plush Blue'; The Bluebird Mix is Petunia Picobella Cascade 'White', Ramblin' 'New Blue', Verbena Tuscany 'Pink Picotee'; Shoreline Mix: Petunia Picobella 'Cascade Sky Blue', Petunia Plush 'Deep Purple', Verbena Tuscany 'White'
Spring Trials 2016: Kudos™ Agastache
From Terra Nova, new and existing Kudos™ Agastache, featuring: 'Ambrosia', 'Gold' (new), 'Coral', 'Yellow' (new), 'Silver Blue'. These plants offer a compact, low bushy habit, long blooms, dense spikes, brilliant colors, and are hardy to Zone 5.