A full display of Essential Perennials™ @ HGTV Spring Trials 2015.
ORGANIZATION DETAILS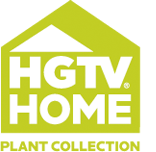 HGTV Plant Collection
c/o Agricola Management Group
2948 Sidco Drive, Suite 204
Nashville, TN 37204 USA







Introducing the HGTV HOME PLANT COLLECTION
Get Inspired by the style, beauty and color of this exciting new Plant Collection. Want to know more about choosing the right plants? How to care for them? Which plants go together? We take the guesswork out by giving you expert KNOW HOW!
It's what sets us apart.