VIDEO SHOW
Takii Seed 180-year History

From Takii Seed Spring Trials,a 180-year long history of excellence in the horticulture trade, showing a time line of firsts from years ago to the present.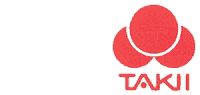 From American Takii
(04/14/2016)

---
OTHER FEATURED CALIFORNIA SPRING TRIALS VIDEOS
Spring Trials 2016: SunStanding™ Impatiens II
From Dummen Orange, SunStanding Impatiens are Outstanding Anywhere with Bold Garden Colors featuring excellent garden performance. These are annuals that like 6-8 hours of sun a day, 14-24 height, 12-18 inches wide. Use in beds, containers, gardens and window boxes. Great in sun, shade, heat and humidity. Shown in 2016 are: 'Cherry Red', 'Fire Red', 'Coral Aurora', 'Magenta', 'Purple', 'Light Lavender Aurora', 'Hot Pink', 'White Cloud', 'Lavender', Neon Red', Orange Aurora', Neon', 'Salmon' and 'Rose Aurora'.
BIG® Begonias
From Benary, BIG® Begonias @ Spring Trials 2015: 'Pink with Green Leaf', 'Red with Bronze Leaf', 'Rose with Green Leaf', 'Rose with Bronze Leaf', 'Red with Green Leaf'.